East Wall was an Italian electronic dark wave band started by Fabrizio Chiari (ex keyboardist of Kirlian Camera) and Wilma Notari in 1982.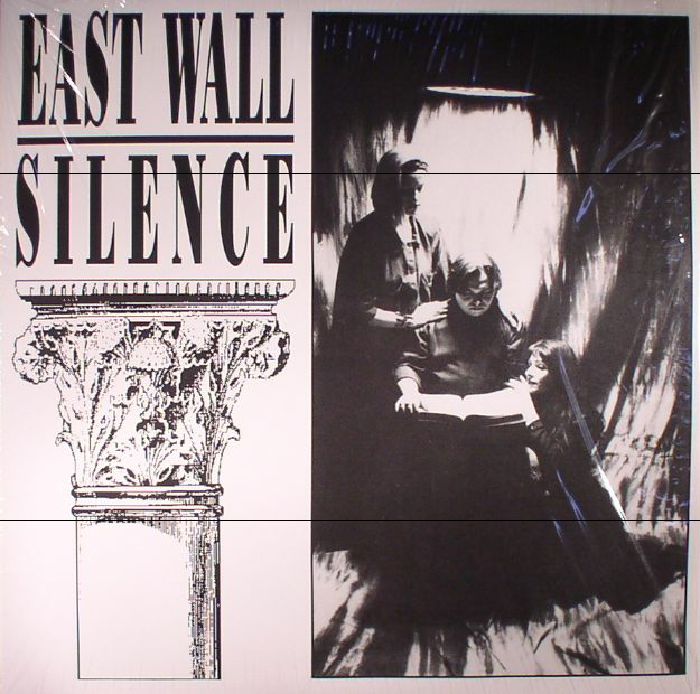 Dark Entries release "Versions Of A Life", a collection of recorded works by London post-punk band Ski Patrol.
Formed in 1979 by singer Ian Lowery and guitarist Nick Clift, the band played moody, epic, angular music. Active until late 1981, Ski Patrol's musical and lyrical output mirrored the dub-reggae influences of their Brixton and Ladbroke Grove home-bases, the civil unrest of post-punk Britain and the freedom to push aside the rock rulebook as had been done by their peers PiL and Gang Of Four.
Lassigue Bendthaus is the electro-industrial project of Uwe Schmidt aka Atom or Seor Coconut from Germany.
Dark Entries is celebrating its 50th release with Leæther Strip "Teenage Demos". Leæther Strip is the solo-project of Danish electronic industrial artist Claus Larsen. Discovered by the German techno artist and producer Talla 2XLC, Leaether Strip quickly built a buzz as one of the most exciting emerging acts in Europe in the early 90′s.
XEX were an all-synthesizer band from South River, New Jersey in the late 1970s. The band formed when a trio of high school misfits with funny names (Waw Pierogi, Thumbalina Gugielmo and Alex Zander) teamed up with some friends from Rutgers College. They released their debut album "group: xex" in 1980 which Dark Entries reissued […]
Belaboris was born in 1982 as the brainchild of Finnish producer Kimmo Miettinen. He would put together an all-girl band that looked great in photographs but were backed by professional musicians.
The first line-up was Vilma Vainikainen on main vocals, Sisko Vainikainen and Rita on back-up plus Jake and Mari who did not sing at all. The backing band behind Belaboris was a local New Wave group called Tyhjät Patterit ( which translates to Empty Batteries). The main songwriter was Esa Ijäs (guitar, synthesizer) along with his bandmates Ari Ijäs (bass) and Martti Jalonen (drums).
Dark Entries is proud to present "The Thing From The Crypt," a 16-track compilation of UK DIY/Synth/New Wave/Post-Punk originally released in 1981. Showcasing the thriving post punk sound of Watford, a town in Hertfordshire, England, located 20 minutes northwest of central London. "'The Thing From The Crypt' neither attempts to sell a 'Wotford sound' nor claims to be a comprehensive guide to the area's best beat bands. Like all good compilations, its essence is variety: some tracks will make you come whilst other will make you vomit." – original liner notes by Robert Dellar.