This is the 5th album by the nine-piece instrumental collective from Amsterdam, Jungle by Night.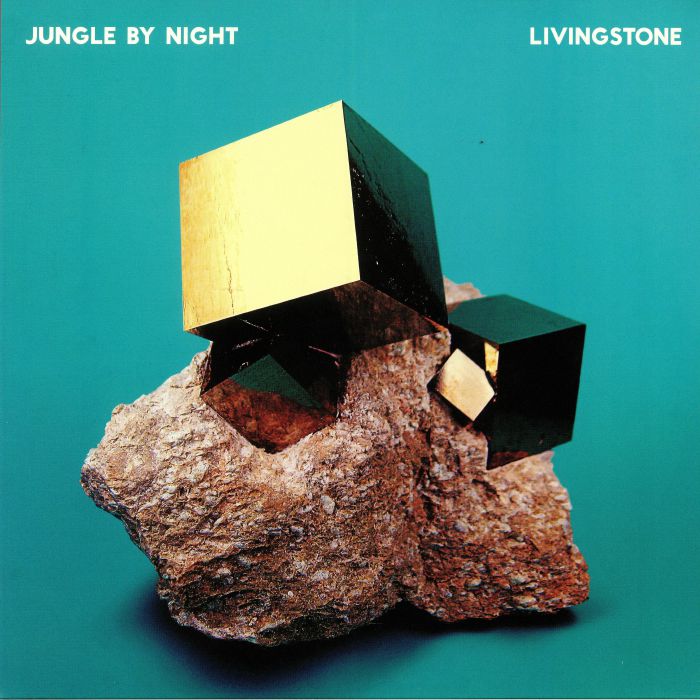 As an Afrobeat-influenced band, you know you're onto something when Tony Allen starts singing your praises and you receive plaudits from the Fela Kuti sticksman over the years. After almost a decade of heating up dancefloors across the globe, Jungle by Night have reached manhood.
Although there's very little straight-up Afrobeat on their latest must-have LP, "Livingstone", there's plenty of rasping, Fela-style horns, polyrhythmic grooves, Highlife-esque guitar riffs and vintage synthesizer motifs. Combine these with an impressive range of influences – boogie, jazz, Giallo horror movie soundtracks, jazz-funk and disco – and the result is a wonderfully expansive, impeccably played and produced set of tracks that entertain and inspire in equal measure.
In the process of creating their 5th album, the nine-headed collective melted years of passion, friendship, and influences from krautrock, dance, jazz, afrobeat together into new instrumental prose, fluently speaking the language of their instruments.
The band is an oddball ensemble within its own cosmos. A danceable and thundering live-act, connecting with crowds like no other, with beaming fun and energy along the way.
They might be hard to pin-down, but the Amsterdam band is at least consistent: consistently good, that is.
BONUS: