Jimi Tenor has compiled a selection of afro jazz tracks that he has written and performed over the years with musicians from all over the world.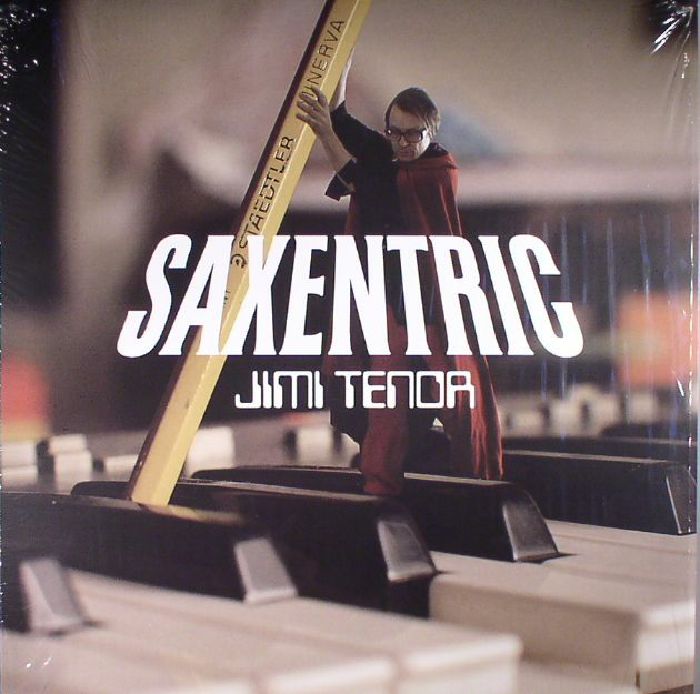 He shared the spotlight on this project with Icelandic drummer, Helgi Svavar Helgason, Helsinki based guitarist/bassist and journalist Ilkka Mattila, legendary drummer Tony Allen, Cuban & Berlin based trumpeter Daniel Allen Oberto, Ethiopian/Finnish & Helsinki based percussionist Abdissa 'Mamba' Assefa (Itetune), Nigerian/German & Berlin based percussionist Akinola Famson, Helsinki based percussionist Mongo Aaltonen, American & Paris based spoken word artist/singer & painter Allonymous, Helsinki based flügelhornist Tero Lindberg, Finnish & Berlin based guitarist Kalle Kalima, Polish & Berlin based bassist Patrick Frankowski, British trombonist Hilary Jeffery and Ghanaian/German & Berlin based drummer Ekow Alabi Savage.
Jimi Tenor, born Lassi Osmo Tapio Lehto in Lahti, Finland, who has been releasing recorded music for 30 years, plays several instruments as is his usual practice. He is credited for playing on the Saxentric album; acoustic guitar, acoustic piano, background vocals, bass kalimba, drums, drum programming, electric guitar, electric piano, flute, Hammond organ, Korg MS-20, Korg PolySix, Log-o-phone, Moog, organ, percussion, Photophone, plastic bongos, programming, shaker, synthesizers, tambourine, tenor saxophone, vocals and Walton organ.