Dick Essilfie-Bondzie was all ready for his 90th birthday party when the Covid pandemic hit. The legendary producer, businessman and founder of Ghana's mighty Essiebons label had invited all his family and friends to the event and it was the disappointment at having to postpone.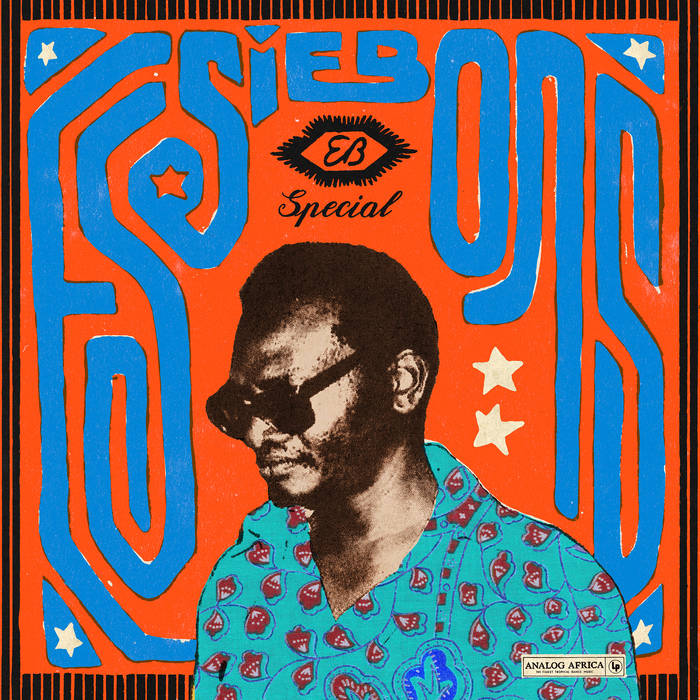 That prompted Analog Africa founder Samy Ben Redjeb to propose a new compilation celebrating his contributions to the world of West African music.
For most of the 1970s Essilfie-Bondzie's Dix and Essiebons labels were synonymous with the best in modern highlife, and his roster was a who's-who of highlife legends. C.K. Mann, Gyedu Blay Ambolley, Kofi Papa Yankson, Ernest Honny, Rob 'Roy' Raindorf and Ebo Taylor all released some of their greatest music under the Essiebons banner.
Essiebons Special features a selection of obscure workouts from some of the label's heaviest hitters, including a 12-page booklet. But in the course of digitizing his vast archive of master tapes, Essilfie-Bondzie found a number of Afrobeat and Instrumental masterpieces tracks from the label's mid-70s golden age that, for one reason or another, had never been released.
Those songs are included here for the first time. Sadly Essilfie-Bondzie passed away before the compilation was finished. But his legacy lives on in the extraordinary music that he gave to the world in his lifetime.